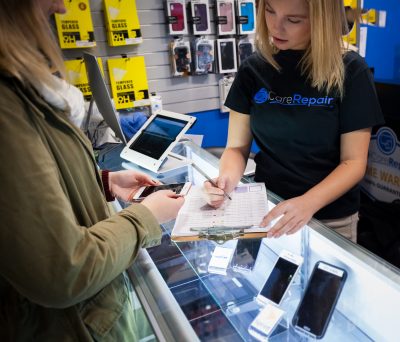 Buying a Pre-Owned Device
Do you want to buy a used iPhone that can also save you money?
iCare Phone Repair carries lots of refurbished iPhones, smartphones, and tablets from all major manufacturers! Whether you are shopping for a high-end smartphone or a basic smartphone, we are positive we have an option to fit your needs and your budget! All of our devices come with the following:
90-day warranty on all pre-owned devices
Available for most carriers (also including Unlocked phones)

Professionally tested and factory restored

Fully functional and esthetically new
Can't find the device you're looking for?
Devices are constantly being bought and sold, so our inventory often rotates.
If you are looking for a specific device, call or stop by your nearest iCare Phone Repair store. If a smartphone or tablet is not available at one location, we will check our other stores to find the device you want.